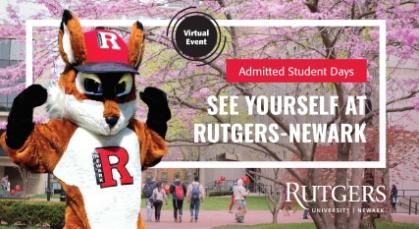 Save the date for April 23!
During our Admitted Student Day, you will meet many of our esteemed faculty, dedicated staff, and inspiring students in our diverse campus community. We hope this experience sparks your passions and purpose to become a Rutgers University–Newark student.
Tour our campuses, see residence halls, meet professors and current students, and more at this informative and fun event. Event registration will open soon.