Rutgers–New Brunswick Admitted Student Open House
Get ready for Admitted Student Open House on Saturday, April 9, 2022! Come join thousands of your fellow classmates in person to learn more about academics and student life while meeting faculty and current students.
Download the Mobile App
Download the Rutgers NB App to view the full Open House schedule, where to park on campus, bus routes, and more. It's the perfect guide to help you plan your day!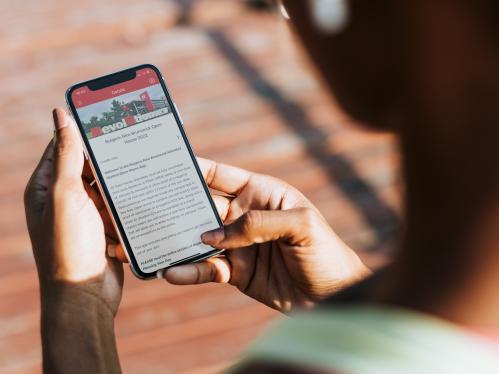 Parking and Campus Maps
We encourage you to park on the campus where your first session is located. Use the campus maps below to identify available parking locations. (Look for the red "P"!) The "Parking On Campus" section within the mobile app will assist you with GPS directions to the specific parking lot. As soon as you arrive, please visit a check-in location to show proof of vaccination or a negative PCR test.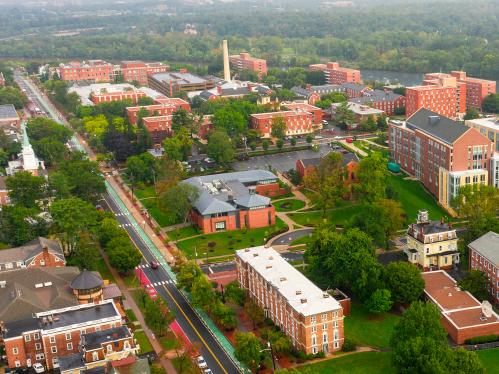 All open house attendees must be fully vaccinated (two-dose Moderna or Pfizer mRNA series or one dose of Johnson & Johnson) or show proof of a negative COVID-19 PCR test within 72 hours of Admitted Student Open House. Verification of vaccination or negative COVID-19 test will take place on-site at the time of the event and cannot be verified in advance. Upon arrival, attendees must present a valid government-issued photo ID along with an official vaccination card/digital record or PCR test results. Photocopies of any verification documentation, including ID, will not be accepted. Face coverings are required at all times while inside Rutgers University buildings and on buses.
Virtual Town Hall with President Holloway
Join us on April 12th at 7 p.m. to get to know President Holloway and learn more about your future beloved community directly from our Scarlet Ambassadors!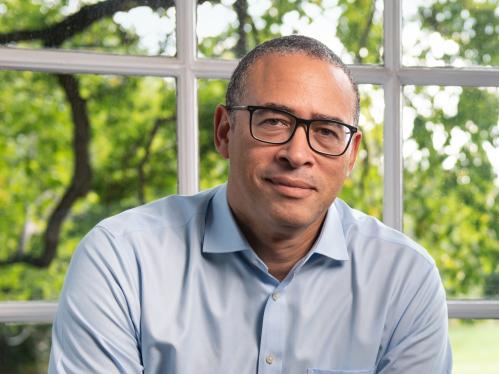 Media Release Consent
By attending this event, you agree to give Rutgers University permission to record you and your registered guests' (including minors under the age of 18) image and/or voice and grant Rutgers all rights to use these sound, still, or moving images in any medium for educational, promotional, advertising, or other purposes that support the mission of the university. You agree that all rights to the sound, still, or moving images belong to Rutgers.