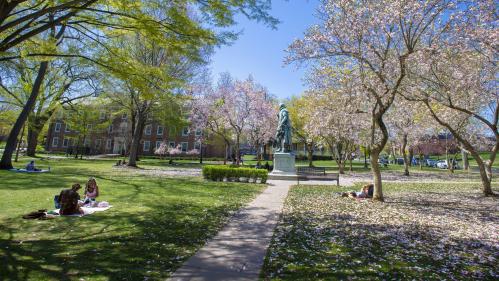 Rutgers University–New Brunswick
Our Big Ten Campus
Students choose Rutgers University–New Brunswick for its academic excellence and vast opportunities to prepare for a meaningful career. A member of the Association of American Universities and the Big Ten Academic Alliance, Rutgers–New Brunswick offers a premier education in a diverse community.
Students from all 50 states and over 100 countries
First-generation students among incoming class
Discover Rutgers University–New Brunswick
Situated in central New Jersey, near the major urban centers of New York City and Philadelphia, as well as the iconic Jersey Shore, Rutgers–New Brunswick reaches across five distinct campuses that together form a single community – offering everything from a bustling downtown to a rural, traditional collegiate campus environment. The eclectic atmosphere of our Busch, College ave, Douglass, Cook, and Livingston campuses is a big part of what makes Rutgers–New Brunswick so special.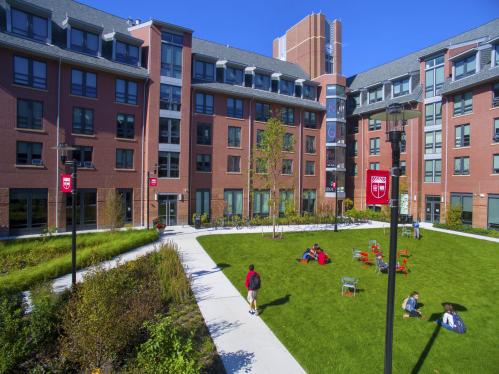 Your Passion in Action
Built on a philosophy of hands-on learning, Rutgers–New Brunswick prepares you for the challenges of the real world. With over 120 majors to choose from and access to 11 undergraduate schools to deliver a more personalized learning experience, your Rutgers education transcends the theoretical and puts your coursework into practice.
Be First at Rutgers
Rutgers–New Brunswick welcomes students who are the first in their family to attend college. In fact, 29% of students in last year's incoming class were first generation. We offer several programs designed to ensure the success of historically excluded, first-generation, and low-income students: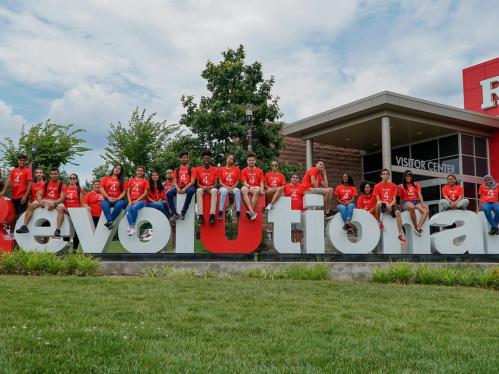 Choosing Rutgers–New Brunswick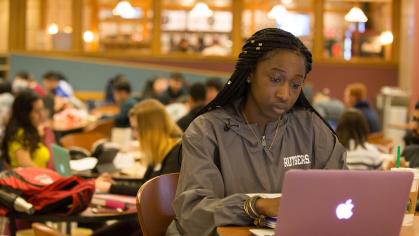 Your Rutgers–New Brunswick journey begins with an application, and we've made the process simple and straightforward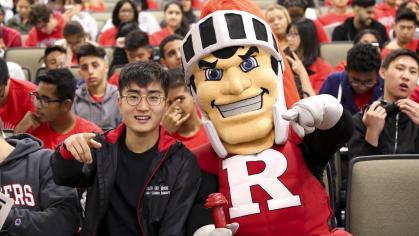 With over 120 undergraduate majors, we have what you're looking for. Can't decide on one major? Choose two! You can double major or earn a combined BA or BS and master's degree in five years.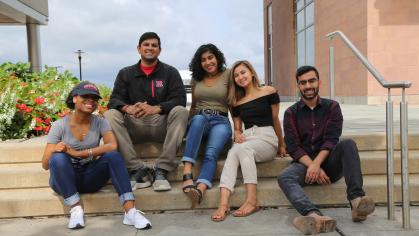 Rutgers–New Brunswick maintains competitive college costs and provides financial aid for approximately three quarters of undergraduate students.
Tour Rutgers–New Brunswick
Monday, December 11, 2023, 10:00 a.m.-12:00 p.m. | Visitor Center, Piscataway, NJ
Monday, December 11, 2023, 12:00 p.m.-1:15 p.m. | Zoom
Monday, December 11, 2023, 12:30 p.m.-2:30 p.m. | Visitor Center, Piscataway, NJ
Tuesday, December 12, 2023, 10:00 a.m.-12:00 p.m. | Visitor Center, Piscataway, NJ
Rutgers–New Brunswick is one of three universities within the Rutgers system, in addition to Rutgers–Camden and Rutgers–Newark.