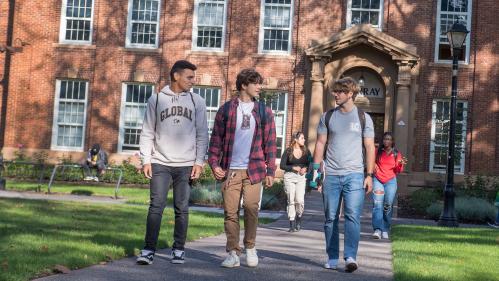 Next Steps for Admitted Students
Your journey to becoming a Scarlet Knight has begun with lots of activities ahead to help prepare you for Rutgers University–New Brunswick.
Activate Your NetID
Your first step is to activate your Rutgers NetID to access many of the electronic services available to you at Rutgers. Next, enroll in a two-step login with Duo. To protect Rutgers' data and information security, the university will require all students to use a two-step login with Duo to access most services and tools requiring a NetID login.
Accept Your Offer
Ready to say "Yes" to Rutgers! Tell us by accepting your offer of admission and paying your nonrefundable $150 acceptance fee through your Rutgers Application Portal. Within 2-3 business days of paying the acceptance fee, access your myRutgers Dashboard to learn more about the next steps, such as course registration, housing and dining, financial aid, billing, final transcripts, new student orientation, and more.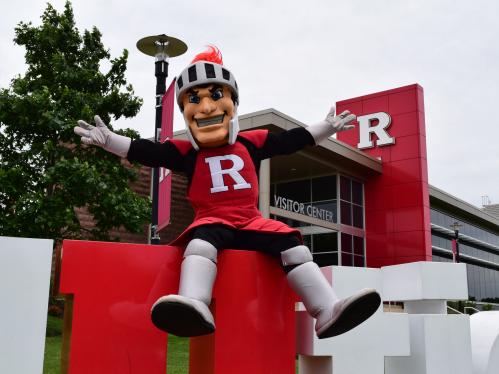 Admitted Student Timelines
Select the appropriate checklist, then download it and keep it handy in the months ahead. Each is full of the important dates and deadlines you'll need as you get ready for your time at Rutgers–New Brunswick. Fall 2024 admitted student timelines will be available by January 1, 2024.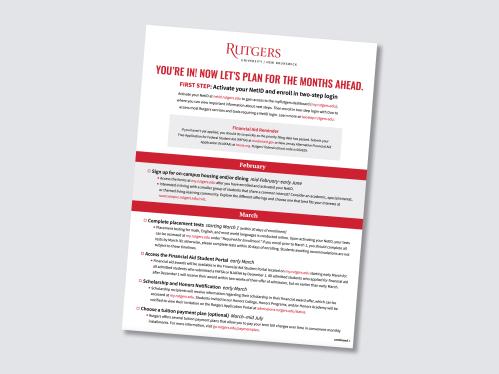 Immunization Requirement
Admitted students for Spring 2024 must submit all required immunization documentation to the Rutgers Student Immunization Portal by December 1, 2023. Learn more at rutgers.edu/student-immunizations.
Visits & Tours
The best way to get to know Rutgers is to visit us. Our students and staff are eager to welcome you to campus for one of our many upcoming admitted student events.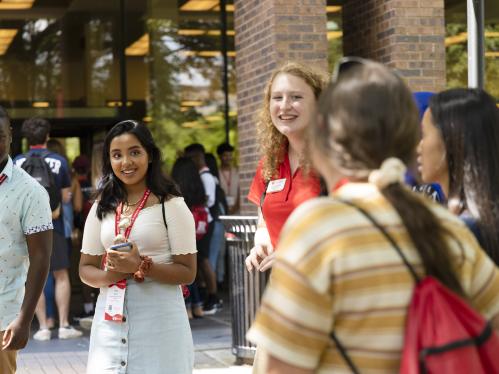 Questions About Next Steps?
Chat with Scarlet Ambassadors on our website, email us, or request an appointment with an admissions counselor.